There are three levels of editing: proofreading (light review), technical review (making sure everything makes sense), and comprehensive (proofreading + technical review + extensive feedback).
"Lisa is a detail-oriented editor who helped me polish my writing in the short term and helped me become a better writer in the long term. She has a clear and direct manner and she always delivers what she says she will and when she says she will."

Diane MacKinnon, M.D.
Master Certified Life Coach
Common editing needs:
Novels
Non-fiction books
Technical manuals
Marketing material
Website content
Blog articles
E-mail campaigns
Newsletters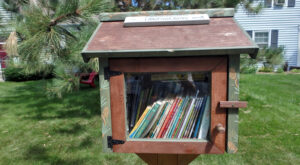 From author Behcet 'Ben' Kaya:
"My first encounter with Lisa came about when she wrote a review for my debut novel, VOICE OF CONSCIENCE. I had received several reviews which had been 4 and 5 stars and was, to say the least, taken aback with her 3 stars. I egotistically thought to myself, 'how dare she.' Then, Lisa wrote to me suggesting that my book was in need of good editing. I took her up on the offer and was very glad that I did. I was impressed with the work she did.
After republishing my novel, I was truly amazed at the reviews and comments I received. I will say this – I will never publish a book again without Lisa's editing it. True to my word, she has now edited all four of my novels.My second novel, MURDER ON THE NAVAL BASE, has been optioned for a movie. My third novel, ROAD TO SIRAN, ERIN'S STORY, is the sequel to VOICE OF CONSCIENCE. And my fourth novel, TREACHEROUS ESTATE, went on sale July 22, 2018.
Lisa is a superb editor and I will add, teacher, as well. She praises in public, but is not afraid to offer hard hitting and constructive criticism in private. She is superb in detail and in finding contradictions. For example, in my latest novel, I had initially written, "Mister, can you help me?" Lisa suggested, "Can you help me, Mr. Ludef…" A small change, but a big difference in making an impact in the first chapter from sounding like a random encounter between two people, to an intentional encounter.
As writers, we know what the characters are thinking and we assume the reader also knows, when, in fact, they don't. As far as contradictions, she can zero in on a discrepancy even if it is separated by several chapters. Lisa edits novels as if she is looking through a microscope and can find things that the writer just can't see, or, in many instances, is just too close to the writing to be able to see.
Lisa is also good on her word as to how long it will take to edit a book. Generally, mine have taken a month or less and I have never been disappointed in her corrections, suggestions, and recommendations for changes. She is my "Chadish," Klingonese for my editor, my teacher, my mentor."